Where is the Pinellas County Misdemeanor Probation Office?
On September 2nd, 2013, the Pinellas County Sheriff's Office officially took over the duties of supervising all persons ordered by the court to serve a misdemeanor probation sentence. For several past decades, this supervisory function had been the responsibility of the Salvation Army Correctional Services.
The former Salvation Army office located on 34th Street North in St. Petersburg and the former Salvation Army office located on Highland Avenue in Clearwater are both closed and non-operational.
Where is the Pinellas County Misdemeanor Probation
Intake

Office Located?

After you are placed on probation by the judge, it will be necessary for you to immediately report to the misdemeanor probation "Intake Office" located at:

Misdemeanor Probation Intake Office
Pinellas County Justice Center
14250 49th Street North
Room # 1400
Clearwater, FL 33762

Hours of Operation: 8 :00 AM to 12:00 PM and 1:00 PM to 4:30 PM, Mon. – Fri.
Directions to Pinellas Misdemeanor Probation Intake Office
The Pinellas County Justice Center is situated next to the Pinellas County Jail on 49th street North. It is located on the East side of 49th Street between Ulmerton Road and East Bay Blvd. The Misdemeanor Probation Intake Office is conveniently located on the first floor of the Pinellas County Justice Center and is staffed by Sheri Crawford.
You are not responsible for paying a probation supervision fee when you go to the Probation Intake Office. You should also know that you will not be asked to submit to a drug screen urinalysis during the Intake visit.
The Misdemeanor Probation Intake Process
You will find Sheri Crawford to be very pleasant and personable. She will ask to review the paperwork provided to you by the court. Sheri will thereafter schedule an appointment (approximately thirty days off) for your first meeting with your case assigned probation officer (now called a "probation specialist.") It is important to note that all future probation reporting obligations will take place at a different location. If your probation conditions require random drug testing, you are subject to urinalysis testing on the first day you report to your assigned probation specialist and any other date during your court-ordered probationary period. The cost for each drug screen is $30.00 and is the responsibility of the person on probation.
Where is the Pinellas County Misdemeanor Probation Office Located?
The misdemeanor probation office can be difficult to locate. There is only one Pinellas Misdemeanor Probation Office location. For that reason, this facility was deliberately located in the following mid-county location:
Pinellas County Sheriff's Office
Misdemeanor Probation Unit
14500 49th Street North
Clearwater, FL 33762
Hours of Operation: 7:00 AM to 5:00 PM, Mon. – Fri.
Pinellas County Misdemeanor Probation Office Phone Number: (727) 464-8100
Directions to Misdemeanor Probation Office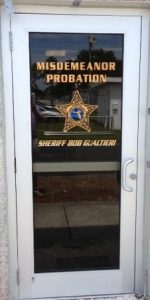 The Pinellas County Sheriff's Office Misdemeanor Probation Unit is located in an older looking building on the East side of 49th Street North between Ulmerton Road and the entrance to the Bayside Bridge at East Bay Blvd. The building is situated on the corner of 49th Street North and the road that leads to the Pinellas County Jail. There are observable "Probation Unit" roadside signs as you arrive from either a northern or southern direction. Because 49th street was constructed with a designated median, those persons approaching from the south will be forced to pass the building and make a lawful U-turn in a break in the median before the impending entrance to the Bayside Bridge. Be certain to park your vehicle on the North side of the building (Use the parking lot that is across the street from Action Plus Bail Bonds.)
The photos appearing on this website page should be of further assistance in helping you locate the entrance and waiting room for the Pinellas County Sheriff's Office Misdemeanor Probation Unit. Be aware that when you make visits to this often you will be expected to pay your monthly cost of supervision fees. Payment can be made by cash, check, money order, debit card or major credit card.
Change from Salvation Army to Pinellas Sheriff Impacts Misdemeanor Probation
Although 19 employees of the new PCSO Misdemeanor Probation Unit, previously worked for the Salvation Army Correctional Services, the change in management has resulted in a significant restructuring of the size and methodology of the Pinellas probation supervision process.
There is now one centralized location;
The interior build-out of the building has been designed and retrofitted to facilitate training areas for employees, increased services for probationers, such as onsite AA and NA meetings and substance abuse evaluations. The well-designed efficient floor plan will also expedite the monthly visitation, urinalysis and payment process. Future plans include the installation of Worknet Pinellas computers ;
Existing rehabilitative probation programs are currently under review to determine their efficiency and effectiveness;
Senior management of the Misdemeanor probation program is now under the authority of Sergeant Richard Bailey, who is of course a member of the Pinellas County Sheriff's Office. As a result, it is reasonable to assume a more regimented management style with increased employee oversight. Surprisingly, Broward and Pinellas County are the only counties in Florida where the sheriff's office administers misdemeanor probation supervision;
Unlike the Salvation Army which conducted only primitive "presumptive" urinalysis drug screening, the new PCSO Misdemeanor Probation Unit has been outfitted with laboratory quality analysis equipment manufactured by "Syva." This company is a division of Siemens Healthcare Diagnostics and has been a leading developer and manufacturer of "drugs-of-abuse" tests for over three decades. The new Syva machine is capable of running as many as 280 urinalysis tests per hour. The capacity to perform so many tests has prompted discussions that the drug screening equipment may be utilized at a future time for felony drug court participants;
The Probation Specialists in the new PCSO facility have the benefit of a comprehensive computer system called LORYX that provides access to both FCIC and NCIC rap sheets. LORYX will also generate an automated notice if a probationer is rearrested for a new offense while on probation. LORYX is intended to directly interface with the Pinellas Clerk of Court's new case management program called Odyssey, which will be replacing CJIS sometime in the first half of 2014.
Avoiding a Violation of Probation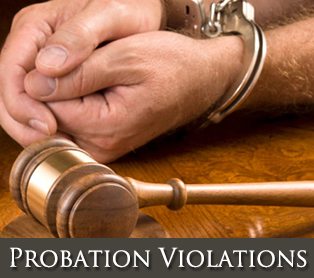 It is important to understand that each PCSO probation specialist is responsible for supervising 240 individuals. As a result, you cannot expect the probation specialist to repeatedly remind you to timely complete your probation obligations. Nor can you rely on the possibility of getting a "second chance" if you fail to meet the terms and conditions of your supervision. The bottom line is that you will have to be proactive, conscientious, and methodical in getting your probation conditions completed. As Pinellas County criminal defense attorneys, we are well aware of the common probation pitfalls. Here are some additional tips for completing probation successfully and avoiding a violation of probation status:
Stay away from the persons, places, and things that are likely to subject to an arrest for a new criminal arrest or charge;
Carefully review and understand your paperwork that sets forth all the terms and conditions of your probation supervision;
When in doubt, ask your probation specialist to clarify anything you don't understand about your obligations;
If you need to move, you must first seek permission from your probation officer. Don't move first and then ask for permission later;
Budget accordingly so that you can pay off the fines and costs, probation supervision fees, restitution (if ordered) or any other financial obligations. Your payment of financial obligations to the PCSO Misdemeanor Probation Unit carries the highest priority out of any of your personal expenses. Keep in mind that if you fail to pay your power bill, Duke Energy can't put you in the Pinellas County Jail, but a violation of probation can;
Don't be lulled into a false sense of security if your probation specialist does not request a urine sample. You are subject to Random Drug Testing at any time. Likewise, don't try to "game" the system in an effort to predict the timing of your next drug screen;
Use a calendar, day planner, or smartphone app to schedule and remind you of your next probation report date as well as any other dates that are important for fulfilling your probation requirements. Double check the accuracy of your dates. Many clients tell us they inadvertently failed to report due to writing down the wrong day. While we are certainly sympathetic to this error, the Judge is usually not so understanding.
Getting Off of Probation Early
By obtaining an early termination of your probation, you avoid the risk of violating your probation. The lawyers at Russo & Russo routinely handle motions for early termination of probation. Our job is to persuade the Judge that you are worthy of having your supervision discontinued because you have already successfully completed your court ordered conditions.
We can get your case promptly heard by the court. In many cases, this tactic may be successful in letting you avoid the continued cost of supervision fees for your remaining period of probation. If you have taken a proactive approach to completing your probation conditions, you are likely a good candidate for this remedy. While no one ever plans on violating their probation, getting an early termination of probation guarantees that you will never be arrested or jailed for a violation of probation.
What If I Violate My Probation?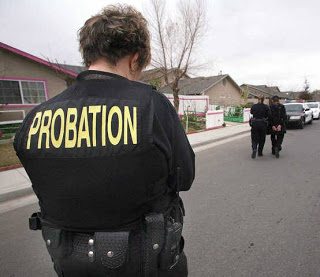 If you are in violation of your probation, we can help. In some situations, a continuance may allow you to demonstrate full compliance with all conditions. This could persuade to the Court to simply terminate your probation outright. In other cases, the Judge may be convinced that the best interests of justice would be served by reinstating or putting you back on probation, rather than resolving the case with jail time.
If your violation of probation involves a new criminal offense, you need an experienced Pinellas criminal defense lawyer. We may be able to convince the court to impose an alternative to incarceration and to keep you in school or prevent you from losing your job.
If you believe that you may be violated, or if you learn that you are already in violation of probation, time is of the essence. If there is a warrant or upcoming court date, we can take immediate action to handle these issues. We can, of course, also contact your probation specialist and negotiate with the case-connected prosecutor.
We will want to review your court file and understand the complete history of your Pinellas County case. A close review of the violation of probation affidavit will reveal all the reasons why you may be in violation status. This approach allows the criminal defense attorneys in our office to devise the best possible strategy and, if appropriate, assign you certain tasks that could positively affect the outcome in your case.
Need an Early Termination of Probation or Are You in Violation of Probation?
We can help. Call our office at (727) 578-0303 for a free consultation.
---
Related Links: