Choosing a Pinellas / St. Petersburg / Clearwater Attorney
The selection of an attorney is an important decision. Remember, not every lawyer who offers their services has the same level of experience, skill or training. To find the best criminal attorneys to defend your Pinellas County criminal charge, it is imperative that you invest the appropriate time and effort.
Locate a lawyer well qualified to meet the needs of your particular legal problem;
If you live in the Pinellas County and Tampa Bay area, schedule a free consultation with the attorney. You can gain valuable insight by an office visit that is not otherwise achievable by merely speaking with the lawyer over the phone;
Be prepared to ask the lawyer specific questions about his or her qualifications. Read our web page on: Making the Hiring Decision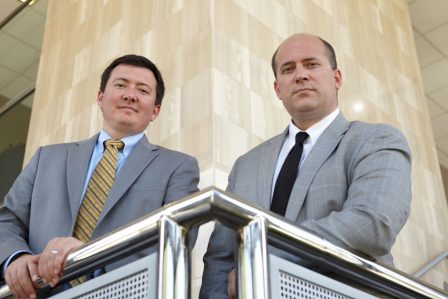 Why Choose Us to Help
Marc Pelletier and Tim Sullivan limit their legal practice to representing only those clients charged with DUI and other criminal offenses arising out of Pinellas County, Florida. They are former state prosecutors with a wealth of background and experience in these specific areas of the law. The law firm of Russo, Pelletier & Sullivan has the highest attorney rating by Martindale-Hubble. If you have not done so already, we encourage you to read the following link: What Judges & Lawyers Say About the Quality of our Work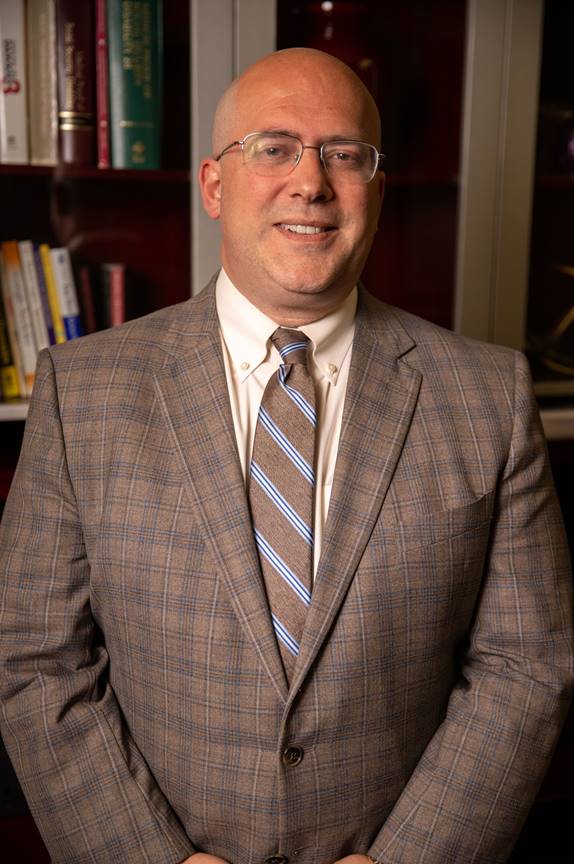 Pinellas County Criminal & DUI Defense
Attorney Marc Pelletier has considerable skill and in-depth knowledge of the criminal justice system. His experience and expertise is highly regarded by the local legal community.
Marc graduated with honors from both Virginia Commonwealth University and Stetson College of Law. While at Stetson, he was recognized for his superior academic achievement in the areas of Criminal Sentencing Issues, Advanced Criminal Trial Advocacy and Appellate Practice.
He has worked for one of the largest law firms in the Southeast and clerked at the Virginia State Supreme Court. Marc was also employed by a nationally recognized criminal defense firm in Richmond, Virginia.
After being admitted to the Florida Bar, Marc served as a Florida State Prosecutor. In addition to prosecuting violations of the law, Marc was responsible for lecturing police officers on DUI law. He was also an on site advisor to law enforcement agencies concerning the complex legal issues that sometimes arose at DUI checkpoints. As a result of his commitment to the fair administration of justice, he later went on to receive the "Agency Service Award for Outstanding Performance and Service" in the execution of his duties as a State Prosecutor.
Marc's specialized credentials include certification as a breath test operator from the Florida Department of Law Enforcement and certification in the proper administration of field sobriety testing from the National Highway Traffic and Safety Administration. He has also completed Advanced Continuing Legal Education Training in the areas of both DUI and criminal defense. Marc also received intensive continuing legal education at Harvard Law School's National College for DUI Defense.
Attorney Marc Pelletier: Recognized by the Local Legal Community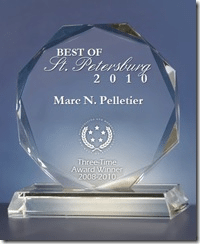 In 2008, Marc was honored to receive the "Best of St. Petersburg, Attorney" award from the U.S. Local Business Association. The local criminal defense bar recognized Marc's experience and knowledge in the law by electing him to serve as the President of the Pinellas Association of Criminal Defense Lawyers for 2010-2011.
In 2011, the online consumer lawyer rating organization "AVVO" honored Marc with its highest designation of "Superb." The rating organization found that "Marc Pelletier has been widely recognized by the legal community for superb professional conduct and experience."
As a member of the legal team at Russo, Pelletier & Sullivan, Marc's commitment to excellence and quality legal advocacy are an invaluable asset to the law firm. The law office of Russo, Pelletier & Sullivan is "AV" rated by Martindale-Hubbell. This 140 year old company solicits attorney reviews from local lawyers and judges. An "AV" distinction is awarded only to law firms that display the highest level of skill, integrity and ethical standards.
Related Links:
Attorney Tim Sullivan – Managing Partner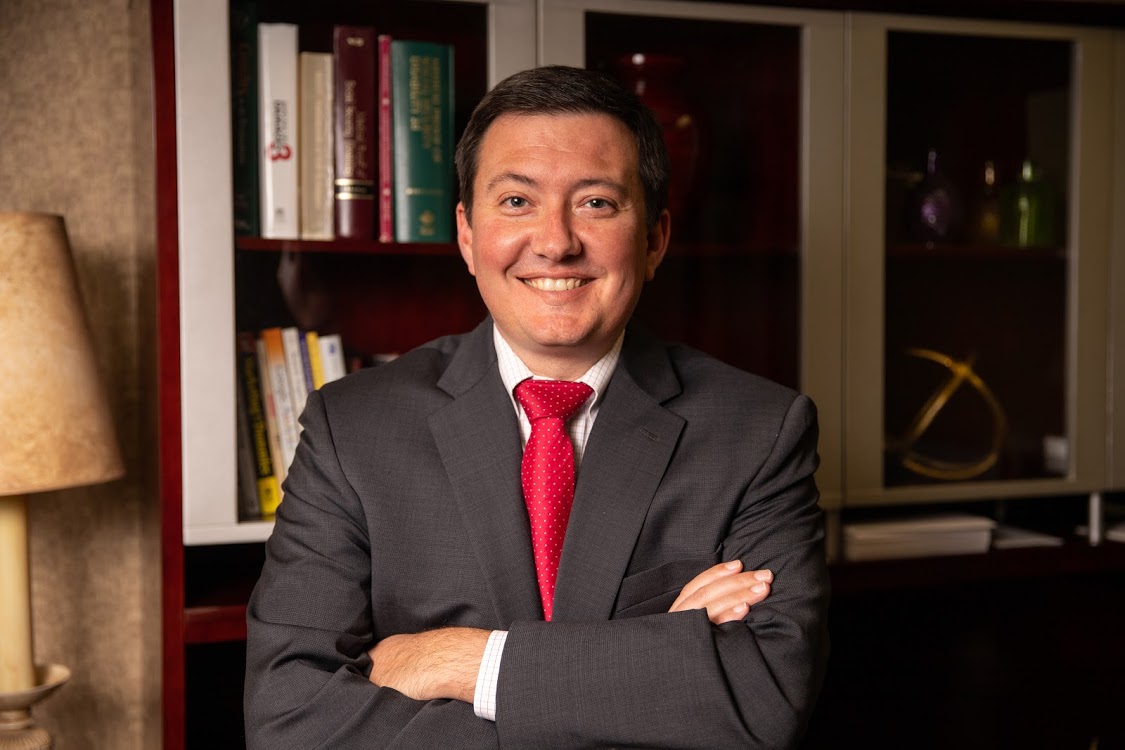 Pinellas County Criminal & DUI Defense
Attorney Timothy Sullivan has a wide-range of practical experience in the defense of criminal cases. His background also includes a focus on the specialized and unique training law enforcement relies upon in making a DUI arrest.
Tim attended Lycoming College in Williamsport, Pennsylvania with a degree in Economics. While serving as president of his class, he worked as a paralegal at the area's largest law firm.
After graduating from college with honors, Tim went on to attend Stetson University College of Law, where he was a Dean's List student.
As a law student, Tim gained valuable experience serving as a law clerk for a United States Federal Judge in Tampa. He also completed a clinical internship for the Pinellas County State Attorney's Office.
Subsequent to graduating from law school, Tim was sworn in as a Pinellas County Assistant State Attorney. As a prosecutor, Tim learned street-level DUI enforcement tactics from the inside. He quickly rose through the ranks in the State Attorney's office and was selected to run the North County Traffic court division. Tim was subsequently promoted to "Lead Trial Assistant" and supervised other Assistant State Attorneys in their prosecution of DUI cases.
Tim has invaluable insight into the strategies often employed by both police officers and prosecutors. He completed the same specialized DUI education and training that law enforcement officers attend. Tim became certified to operate and inspect the Intoxilyzer 8000.
Tim received a scholarship from the University of North Florida to attend the "DUI Drug Recognition Expert Program." There, he studied alongside DUI Squad Officers in the complex area of Drug-Impaired Driver detection. This course is often considered the highest level of DUI training that a police officer can receive. Simply put, Tim's intimate knowledge of his adversary's strategies and tactics can translate into valuable insight used for the benefit of his clients in court.
In 2011, Tim completed an intensive continuing legal education program conducted at Harvard Law School through the National College of DUI Defense. This multi-day program is considered one of the premier criminal defense courses of instruction offered in the United States.
In 2019, Tim was elected by his peers to serve as the Vice President of the Pinellas Association of Criminal Defense Lawyers. In this capacity, Tim serves as a liason between the local criminal defense bar and the State Attorney's Office, judges, law enforcement and clerk of court.
Tim is a member of the National College of DUI Defense, DUI Defense Lawyers Association, Florida Association of Criminal Defense Lawyers, and the Pinellas Association of Criminal Defense Lawyers.
As an attorney at the law firm of Russo, Pelletier & Sullivan, Tim's superior commitment to excellence is considered an invaluable asset to their criminal defense team. The law office of Russo, Pelletier & Sullivan is "AV" rated by Martindale-Hubbell. This 140 year old organization relies on the opinions of local lawyers and judges. An "AV" distinction is awarded only to law firms considered to possess the highest level of skill, integrity and ethical standards.
Tim resides in Dunedin, Florida with his wife, who is also an attorney, and two daughters. Tim and his wife are active members of Bldg28 Church in Clearwater and enjoy volunteering at the Pinellas County Sheriff's Office Youth Ranch. In his spare time, Tim enjoys playing tennis and is a die-hard Notre Dame fan.
Related Links:
Zachariah Wade – Trial Attorney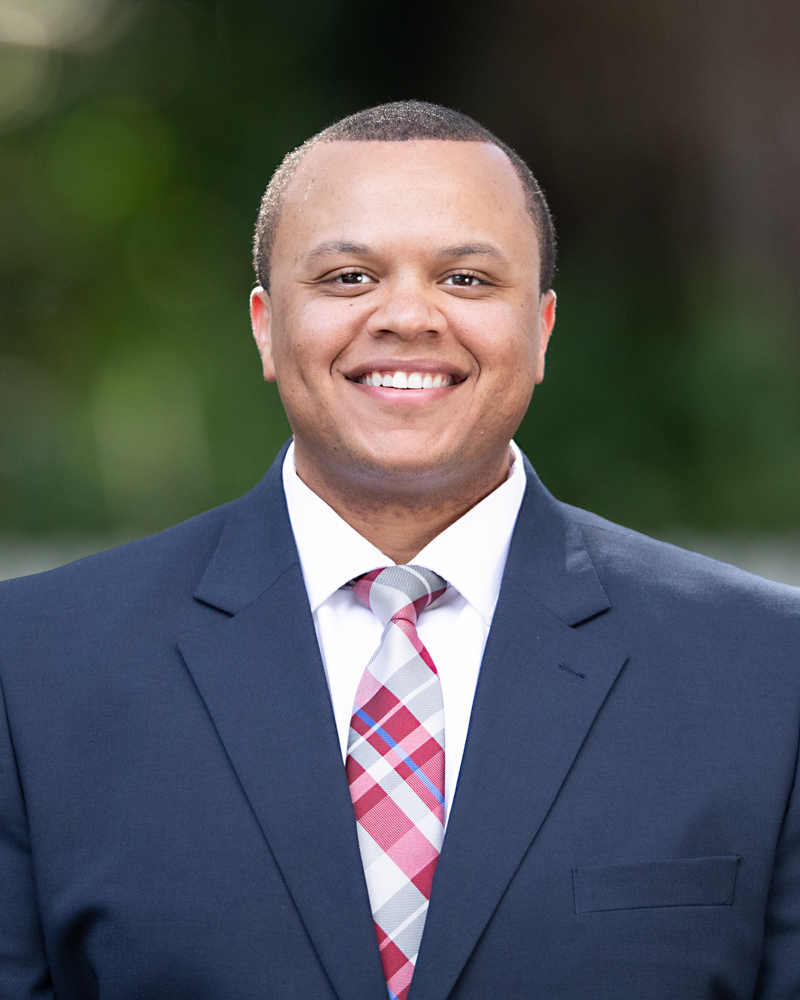 Attorney Zachariah Wade is a born-and-raised Floridian who grew up in Orange and Marion Counties. After obtaining his bachelor's degree from Florida A & M University he earned his law degree from the Stetson University College of Law. During law school Zachariah became a member of the #1 Trial Team in the nation and competed across the United States. After law school Zachariah became an Advocacy Skills Trainer for the Stetson Trial Team and now fills the position of Adjunct Professor of Trial Advocacy with the College of Law.
Prior to joining our practice, Zachariah served the people of Pinellas County as an Assistant State Attorney. In his role as an ASA Zachariah earned his stripes in the courtroom and has handled cases that include drug crimes, domestic violence, DUI/BUI, violent crimes, sexual batteries, traffic fatalities, and murder.
Zachariah lives in Pinellas County with his wife and two children.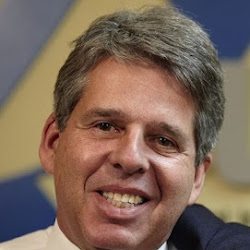 Founding Partner Emeritus
Attorney Frank Russo founded our law office in 1986. For over thirty-years he defended clients in Pinellas County facing DUI and other criminal charges.
Our Goal
Our goal is to defend each individual client with the utmost expertise and compassion – to win acquittals where possible, and where conviction seems inevitable, to obtain alternative sentences or treatment rather than imprisonment.
Take Advantage of a Free Consultation
You are invited to meet with us for a free consultation to discuss the individual facts and circumstances of your case. We believe that such a meeting will leave you confident in our ability to effectively represent you.
You need the advice of a qualified St. Petersburg / Clearwater criminal defense attorney.
Call our office for a free consultation at

(727) 578-0303

.
 Related Links:
Tara Sullivan – Legal Assistant to Senior Partner Marc Pelletier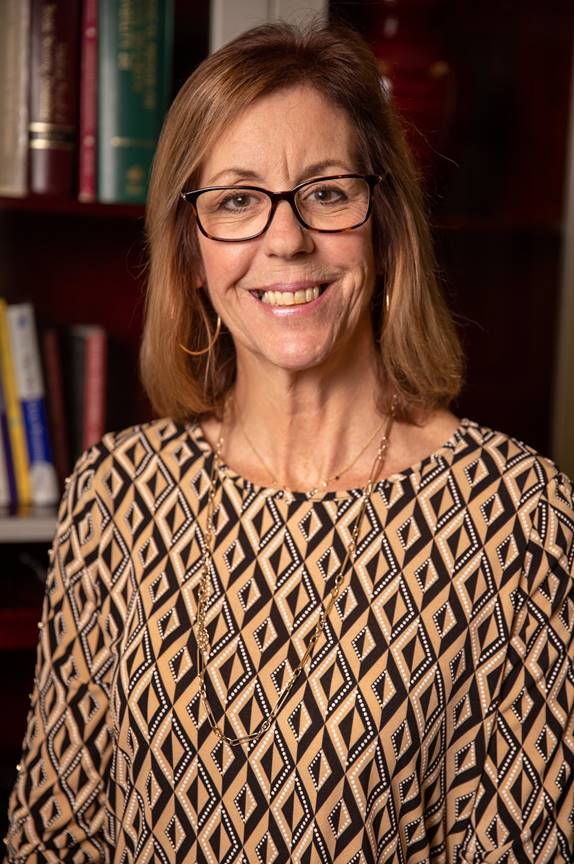 Tara Sullivan is a native of California. She became acquainted with the inner workings of a law office from a young age. In that regard, her father and mother owned and operated a law office together and Tara worked with them assisting with their legal practice over the years. Tara attended Fullerton Community College and completed the paralegal/legal assistant program there. She has previous experience in assisting attorneys in various practices areas including family law, personal injury, insurance defense, and estates and probate.
In 2004 Tara relocated to West Virginia. There, she worked for the State of West Virginia in the Bureau for Child Support Enforcement as an administrative assistant before working for one of the largest firms in the state as a case manager helping clients to obtain Social Security Benefits. Tara also worked a Fiduciary Commissioner's Assistant for a Fiduciary Commissioner in the oldest law firm in Parkersburg, WV. While with the Fiduciary Commissioner's Office, Tara attended West Virginia University and obtained an Associate's degree in sociology. As a result of her experience, Tara brings a wealth of knowledge to our practice as a legal assistant.
Tara joined our firm after moving to Florida in 2018 to be closer to her family and to enjoy the Sunshine State. She has two sons, two beautiful granddaughters and a grandson who she calls "the apple of my eye." The attorney-client privilege extends to Tara and all information you provide her with will remain protected and confidential.
CHRISTINA SMITH: Legal Assistant to Tim Sullivan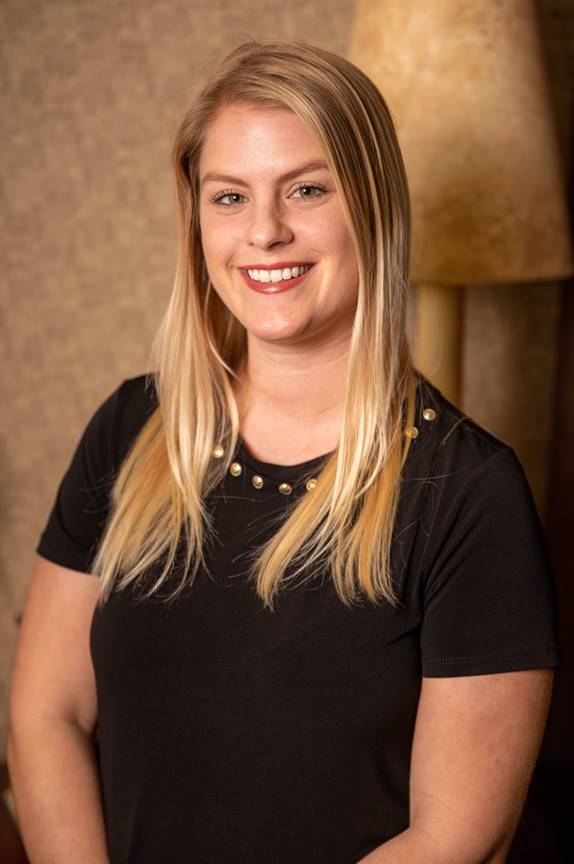 Christina Smith was raised in Port Huron, Michigan. She earned her bachelor's degree in psychology with honors from the University of Michigan. After graduating, Christina moved to Clearwater, Florida and worked in the service industry where she trained employees in hospitality and customer service. Christina joined our office as our Client Outreach Coordinator in 2019. Through her hospitality background, she strives for positive client relationships. She displays a welcoming attitude and maintains your comfortability and assurance in our office.
Christina schedules appointments with clients, prepares and manages files, and will keep you informed of upcoming court dates. She also serves as a liaison between our clients and our local criminal justice system. Christina works closely with the Legal Assistants employed by the State Attorney's Office in the scheduling of court dates and depositions. She frequently communicates with "Judicial Assistants" (Judge's secretaries), and the Clerks of Court on a daily basis.
Christina works closely with our managing partner, Tim Sullivan, and all clients of his are welcomed to ask detailed questions and will receive timely case status updates from her. The attorney-client privilege extends to Christina and all information you provide her with will remain protected and confidential.
Christina resides in Largo, Florida with her family and is an active "dance mom."
Russo Pelletier & Sullivan Video Vault