Pinellas County Traffic Lawyer
Have an Experienced St. Petersburg / Clearwater Traffic Lawyer on Your Side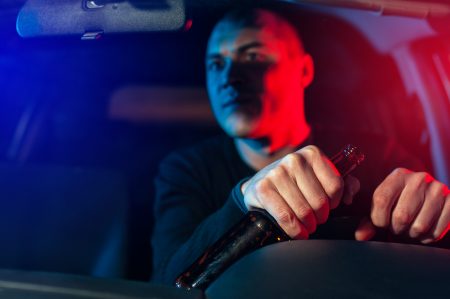 In Florida, traffic matters can be as minor as a "non-moving" violation that does not carry any points, or as serious as a First-Degree Felony that is punishable by up to thirty (30) years imprisonment in the Department of Corrections.  However, even a simple "non-moving" violation can result in major consequences and a driver's license suspension if the matter is not handled correctly.
Typical Traffic Offenses in Florida
Reckless Driving
Racing on a Highway
Fleeing and Eluding
Non-Moving Civil Traffic Citations (For example, Seatbelt Violations)
Moving Civil Traffic Citations (For example, Unlawful Speed, Failure to Yield, Careless Driving, and Stop Sign or Red Light Violations)
In Pinellas County, Florida, misdemeanor traffic offenses, moving civil traffic infractions and non-moving traffic citations are handled at the South County Traffic Court Facility and the North County Traffic Court Facility located in Clearwater.  Generally speaking, the assignment of a case to either of these traffic courts depends largely on where in the county offense occurred, and which policy agency issued the citation.
Traffic related felony charges are prosecuted at the Pinellas County Justice Center located on 49th Street next to the Pinellas County Jail.
Experienced and Courtroom-Tested Traffic Lawyers
The attorneys at Russo, Pelletier & Sullivan have nearly twenty-five years combined experience handling traffic related matters in Pinellas County.  In fact, a member of our team formerly served as the lead prosecutor in one of Pinellas County's traffic court divisions.
If you have been charged with a traffic related offense in Pinellas County, call our office at (727) 578-0303 to schedule a free consultation to speak with one of our highly experienced traffic defense attorneys.
Russo Pelletier & Sullivan Video Vault