What Will It Cost to Hire a Criminal Defense Attorney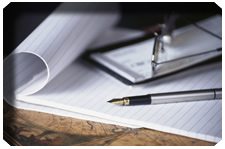 Unfortunately, it is impossible solely through this weBpage to tell you what will it cost to hire a Criminal Defense attorney. That is because because the criminal charges and facts of each case are unique. That means that the amount of work required from client to client will vary. It is also unfair to haphazardly establish such a cost without the benefit of an initial consultation with you.
At a free initial consultation, you will be able to tell us your precise expectations and priorities. For example, do you anticipate the attorneys work to include efforts toward achieving an acceptable "plea bargain," or "diversion program"? Or, do you wish the attorney to investigate possible defenses, file appropriate motions (in an effort to suppress evidence or dismiss the charges), or even to participate in a full-blown jury trial?
If the question is "what will it cost to hire a criminal lawyer?" The answer is to schedule consultations with several attorneys. Ask them about their experience and qualifications. Select a lawyer that you feel comfortable with and find out if his office accepts credit cards or payment plans. Most importantly, only pay for those legal services that you need.
When some firms are asked what will it cost to hire a criminal lawyer, they will often quote a rather large, yet all encompassing fee. However, we do not feel comfortable in charging you for services that have yet to be determined or that may not be necessary. This is particularly true within the Criminal Justice System, since the overwhelming number of people facing criminal charges satisfactorily resolve their case without the need to proceed to a jury trial.
We Make Every Effort to be Affordable
— Major Credit Cards Accepted / Payment Plans —

Our office believes that that you should have an experienced attorney that you are satisfied with, even though you may not be able to pay the whole legal fee upfront. What will it cost to hire a criminal defense attorney? After meeting with us to discuss your case, you may be quite surprised at the affordability of the legal fees. Our ability to keep fees reasonable and competitive is due in large part to the following factors:
Our office operates quite efficiently because we only accept criminal cases arising out of Pinellas County. (We do not travel to the neighboring counties of Hillsborough, Pasco, or Manatee);
Typically, it is not necessary to make a special trip to the Pinellas County Criminal Justice Center or our local traffic courts on behalf of a new client. Our practice routinely takes us to those court house on almost a daily basis anyway;
We are well familiar with the local customs and practices of both the State Attorneys Office and Pinellas County Criminal Court judges. This knowledge and experience comes as a result of our local participation in the prosecution and defense of cases in this county for many years.
Remember, the initial consultation at our office is always free. At this consultation you will learn the various options that are available to you and what will it cost to secure a lawyer for each purpose.
Call our office at (727) 578-0303