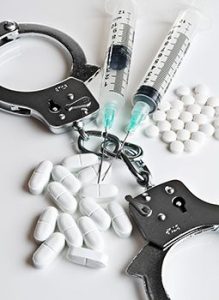 Being wrongfully accused of any crime can be frustrating and upsetting. When you have been accused of a drug-related crime, it can be even more upsetting as you may feel that it is an officer's word against your own. Drug-related arrests can carry felony charges and, if convicted, you may face jail time, fines, and it will permanently remain on your record. 
If you have been wrongfully charged with a drug-related crime, for example, possession, trafficking, or possession of drug paraphernalia, it is crucial that you contact a criminal defense attorney in Clearwater immediately. An experienced attorney will discuss the best way to protect your rights and defend against the charges. 
If you have been charged with a drug-related crime, there are a few steps you can take to protect yourself. 
Do Gather Names and Contact Information of Potential Witnesses
When you have been wrongfully accused of a crime, it is a good idea to begin to make a list of potential witnesses. Try to think of anyone who was at the scene who would be a witness for you, as well as third-party witnesses your attorney may want to speak to. This includes business owners in the area who may have cameras that were pointed in the area. 
It is important that while you gather information you DO NOT speak to any of the witnesses. Doing so can cause issues and undermine your credibility, and may have more serious consequences. A defense attorney in Clearwater will contact all potential witnesses on your behalf. 
Do NOT Tamper With, Nor Destroy, Evidence
Although evidence may be limited in a drug-related charge, it is important that you refrain from tampering with or destroying potential evidence. This includes cell phone recordings, text messages, and other items that may be requested later in the case. If the police have taken anything from your possession, write down exactly what they took so that your attorney can request access to potential evidence to help build your case. 
Do NOT Consent to DNA or Any Other Testing Without a Lawyer Present
Drug testing, DNA testing, and other diagnostics should never be performed without a lawyer present. You have a right to representation and can exercise that right prior to any given interaction with police. Should an officer present you with a request for testing, call your attorney immediately to discuss what should be said and how to proceed. 
Do Contact an Attorney Immediately
The single most important thing to do after you have been wrongfully accused of a crime is to contact an experienced, aggressive criminal defense attorney in Clearwater. Your attorney will discuss all of your options including a potential plea bargain and how to prove your innocence. The attorney will work to contact all witnesses, gather evidence, perform interviews and depositions, and prevent unnecessary and evasive testing. 
For a free consultation with a criminal defense attorney in Clearwater, please contact Russo, Pelletier & Sullivan today.
Disclaimer: The information contained in this article is for general educational information only. This information does not constitute legal advice, is not intended to constitute legal advice, nor should it be relied upon as legal advice for your specific factual pattern or situation.