Our Network of Support for Your Case
Qualified People in Our Network – Prepared to Help with Your Case
MyCase: Client Portal and Case Access

Our office utilizes MyCase, a cloud based software, to give our clients direct access to their file. The portal allows our clients to upload documents and media files, review upcoming court dates, send messages and notes directly to their attorney or a member of our staff, and access documents shared with them. The attorneys and staff in our office also use the MyCase app on their smart phones so that client messages and documents can be accessed even while they are out of the office.
An expedited substance abuse/mental health evaluation and recommendation;
Effective and direct communication with Georgina Rullo and the PAR Counselors;
Affordable highly successful treatment and after care;
Respected courtroom testimony regarding our client's amenability to treatment and potential for success in the context of sentence mitigation and avoidance of incarceration in the Pinellas County Jail or State Prison system.
 Charles Lukey: Private Investigator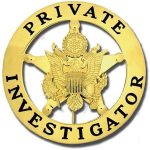 Charles Lukey's experience began many years ago as an investigative reporter where he ultimately became the recipient of the coveted U.P.I. News Investigator of the Year award. He later founded Gator Investigators and has since been the leading detective in many high profile cases arising out of Florida's West Coast area. Although his organization is headquartered in in St. Petersburg, he has investigators strategically located throughout the entire State of Florida. His firm specializes in criminal, arson, and domestic issue investigations, but he is often retained in anticipation of civil litigation as well. Charles holds a Class A agency license, a Class C private investigator license (Florida's highest level of licensure), a Class G statewide firearm license, a concealed weapons permit and a Master Mariner License. In addition to his past military experience, he holds various firefighting, first aid, and first responder certifications. Because of Mr. Lukey's extensive investigative experience and varied background, he has been invaluable at times in uncovering exculpatory or mitigating evidence on behalf of our clients.
Rick Swope: Accident Reconstruction and DUI Consultant

Rick is an accident reconstruction specialist and DUI consultant. He is a former Sheriff's Deputy and law enforcement instructor. He has been declared an expert in court over 600 times and provides effective testimony in connection with the operation and flaws of the Intoxilyzer 8000 breath testing machine.
Rick holds a Masters degree from the University of Miami in the area of Technology and Engineering. He has published numerous articles associated with breath testing, field sobriety tests and the investigation of accidents involving impaired drivers. Rick has been a featured speaker at Emory University, Harvard Law School, and at numerous other seminars and lectures across the United States.
 Answer First Communications: Staying In Touch With Your Attorney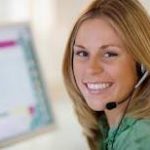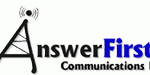 Our office employs Answer First Communications to insure that we are available to you 24 hours a day, seven days a week. The professional staff at Answer First will take your information and promptly send a text message to the attorneys. This will insure that your call is returned quickly, after hours or on a weekend or holiday. Answer First has been serving law firms since 1985. The company built their Tampa Bay call center in 1999 and has maintained it with state of the art computer and telephony hardware. Their infrastructure entails both virtual and cloud based computer servers that guarantee stability and data redundancy. Messages from our clients are archived and available to us in real time through their web-based interface. Our twenty-year partnership with Answer First has allowed us to stay connected with both new and existing clients outside of regular business hours.
Southern Telephone Systems: Voice and Data Communications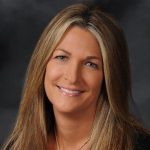 The ability to communicate with Judges, prosecutors and clients is the life blood of our law practice. In this regard, Leslie Fox of Southern Telephone Systems has served us well over the past two decades.  This local St. Petersburg company is management by second generation family members who provide us with 24/7 service. Our lawyers and support staff highly depend on advanced technology services that include:
VoIP communication systems;
Iwatsu Enterprise data hardware and networking;
Structured voice and data cabling;
Unified communications and voice mail solutions;
Conference calling that facilitates our teamwork approach to representing clients; and
Remote access to our phone and data service from outside our law office facilities
The premier services we secure from Southern Telephone Systems not only insures reliability with our communication needs, but also keeps us on the technological edge of products that can better serve the needs of our clients.