Alternatives to Serving Straight Jail Time
Work Release – Parks Program – Residential Treatment – House Arrest – Electronic Monitoring
Our Goal – Avoiding Jail at All Costs
Our goal is avoiding jail at all costs. This requires us to defend each client with the utmost expertise and compassion – to win acquittals where possible, and where conviction seems inevitable, to obtain alternative sentences or treatment rather than imprisonment.
What if the Judge Wants Jail Time?
If a Pinellas County Judge concludes that probation is inappropriate and that some jail time is warranted in your case, our office may still have a number of options available that can minimize the effect of incarceration. These alternatives to "straight" jail time would allow you to continue pursuing your educational or employment objectives, and permit you to remain home with family members.

Read our article on how probation can give you a second chance.
If Probation is Not an Option, What are the Alternatives to Straight Jail?
Day Reporting (County Parks) Program
The Day Reporting (Parks) Program is a Pinellas County Jail diversion program that targets low risk, nonviolent offenders who are sentenced on misdemeanor charges. The Parks Program is available to those persons who do not have a prior violent criminal record and are sentenced to less than 61 days. In lieu of serving "straight" jail time, individuals that have been ordered into the Parks Program by the Judge perform community service type work at various Pinellas County Public Park locations.
Electronic Monitoring Program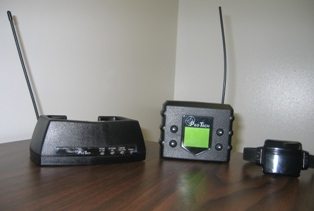 The Electronic Monitoring Program (Work Release) allows selected, low risk offenders to work at their regular paid employment and/or attend school, while completing the terms of their sentence. Work Release would allow you to keep your job or maintain enrollment at an educational institution. Having the Judge order you to enter the Work Release Program allows you to remain a productive member of society instead of serving "straight" jail time. The Work Release Program is monitored through the use of an electronic ankle bracelet ("electronic monitoring" ) with a built-in GPS (global positioning satellite) system. This technology combines data from the tracking device and a computer based map to track your movements 24 hours a day. Typically, you may be limited to travel only associated with employment or school. Avoiding Jail: Those persons who receive a work release sentence do not actually spend time in the Pinellas County Jail facility. In order to be eligible for the Electronic Monitoring Program (Work Release) the sentence must be 30 days or more, but cannot exceed a period of one year. The Electronic Monitoring Program is available only to those persons who do not have a prior violent criminal record.
Residential Drug or Alcohol Treatment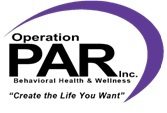 In DUI cases, the Florida Legislature has directed judges to credit any time spent in residential treatment towards any jail time imposed as part of a DUI sentence. See Florida Statutes 316.193(6)(k). Our office can refer you to a facility that is respected by both the court system and substance abuse treatment professionals. The benefits of residential treatment are numerous: First, any problems with addiction issues can be addressed in a positive and stabilizing environment. Second, the successful completion of a stay in a residential treatment program is always viewed positively by the Judge. Most importantly, completion of a residential treatment program will in most cases, satisfy all or a large part of any potential jail sentence. The use of a residential treatment program as an alternative to a "straight" jail sentence is not a tool that is necessarily limited to St. Petersburg / Clearwater DUI cases. Any case in which the use of alcohol or a controlled substances was a contributing factor in the commission of the original offense might benefit from your efforts in this regard. Most Judges may conclude that the likelihood of recidivism is greatly reduced when an individual takes these admirable steps toward self-help

Read our article on How to Avoid a Jail Sentence With Residential Treatment

Russo & Russo Honored by Pinellas Residential Treatment Center Operation PAR
House Arrest / Community Control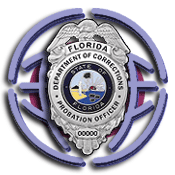 In felony cases, it may be possible for a St. Petersburg / Clearwater criminal defense attorney to persuade the court to allow you to avoid serving a jail sentence by completing a term of Community Control. Commonly called "house arrest," community control in Pinellas County is monitored by a "Community Control Officer." This form of supervision is enforced through random unannounced visits to your home or place of employment. Monitoring is also supplemented through the use of telephone. Similar to the "Electronic Monitoring Program," you may travel to and from work or school, but at most other times, must remain at your house. This less restrictive sanction avoids the need to be housed in the jail and allows you to continue with your regular employment, your educational pursuits and to spend time with immediate family members.
How an Experienced St. Petersburg / Clearwater Defense Lawyer Can Help
Having a defense attorney experienced in the Pinellas County Criminal Justice System on your side is a smart idea. At Russo, Pelletier & Sullivan, we make every effort to avoid the imposition of a sentence that includes jail. If conviction seems inevitable, we may be able to direct our clients to perform specific tasks which will better prepare them for court. The completion of these tasks, depending on the facts of the case, may allow us to portray our clients in a more positive light to both the judge and the prosecutor so as to minimize any potential sentence. In other cases, we are able to point to factual or legal issues that we can use to assert that the best interests of justice would be served through a reduction of the charge or the imposition of a lighter sentence.
If you have been charged with a criminal offense in Pinellas County, call our office to day to schedule a free initial consultation at

(727) 578-0303

. We can help!
---
Related Links: